You may give online by clicking the donate button below.
Learn how-to give online with online banking or Realm.
Members can use their account login.
---
Living and Giving Generously
Jesus said: "where your treasure is, there your heart will be also" (Luke 12:34). Interestingly enough, Jesus did NOT say: "where your heart is, there you will also invest your treasure (or money)." What's the difference? Well, a whole lot actually. Basically Jesus says that our heart follows what we place value on and invest in – BY CHOICE. Investment is not automatic. It is a mindful, calculated, sacrificial choice to tangibly express value. Therefore, our heart for God's House and His Kingdom advancing on earth will increase to the proportion that we give and invest financially into it.
In the Old Testament, David demonstrated this when he refused to worship God without financial cost to Him personally (see 2 Samuel 24:18-25). Even though he had the right and privilege to defer the cost of his worship to a royal expense account, David insisted on investing personally. It is this heart for God that we want to encourage here at Oakland. We recognize that as our personal, sacrificial investment into the local church deepens, our heart for God's work in us and around us also increases.
Tithes & Offerings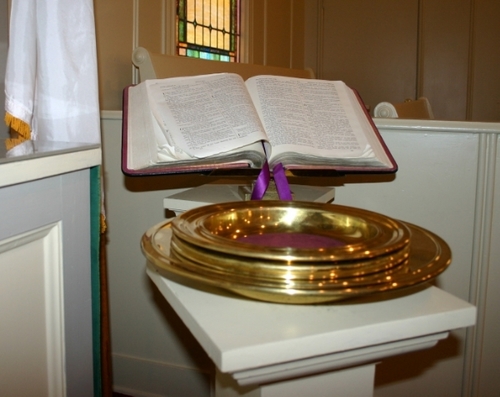 The word "tithe" literally means "payment of the tenth part." At Oakland, we believe that we have the privilege of offering 10% of our income to the work of the Lord. When we all give 10%, we all make equal sacrifice, though not an equal amount. Depending on the amount of income, 10% may be a little or a lot of money, relatively speaking. The point is not the amount, but rather, it is the partnership of joining together in community.
"Bring the whole tithe into the storehouse, that there may be food in my house. 'Test me in this,' says the Lord Almighty, 'and see if I will not throw open the floodgates of heaven and pour out so much blessing that there will not be room enough to store it'" (Malachi 3:10). When everyone who considers Oakland their spiritual storehouse (or home church) tithes, God promises that there will be more than enough provision for the vision of the House.
As we all do our part, the finances will be available in abundance to fulfill all of the work that God has called us to accomplish together.
Living Generously
When we give an offering, we are giving beyond the tithe, usually in response to a prompting, a felt need or a particular project. As we cultivate a heart of generosity, we find the heart of God at work in us when we respond. Not only that, but Proverbs 11:24 says: "One person gives freely, yet gains even more; another withholds unduly, but comes to poverty." When we grasp our finances tightly, we usually find ourselves under the strain of financial pressure. Yet, somehow through generosity, there are greater gains through greater giving.
The Apostle Paul used the agricultural analogy of sowing seed and harvest to describe the generous life. He said: "Remember this: Whoever sows sparingly will also reap sparingly, and whoever sows generously will also reap generously" (2 Corinthians 9:6). This word picture helps make sense of generosity. Money is seed – and as such, it multiplies when it is invested. We usually think of financial investments in terms of business start-ups or stocks and bonds. Rarely do we think of financial investment in terms of spiritual things.
Paul makes it clear that when we sow financial seed into the work of our local Church, it brings a financial harvest to our life that enables us to sow more and more with each successive harvest. Thus, through a heart of generosity, we begin a cycle of seedtime and harvest that enables us to be used in seeing God work through us as we steward the money we have control over.
OAKLAND LEGACY ANGELS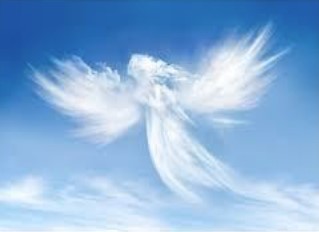 Oakland's Legacy Angels was established in 2018 in order …
to offer others the opportunity to extend their legacy of faith beyond their lifetime
to recognize those who have included a gift to Oakland Christian UCC through their estate planning
to encourage others to do the same.
NO GIFT IS TOO SMALL … All bequests will make a difference in the life of Oakland, regardless of their size.